Parish Update
Weekend of October 18th, 2020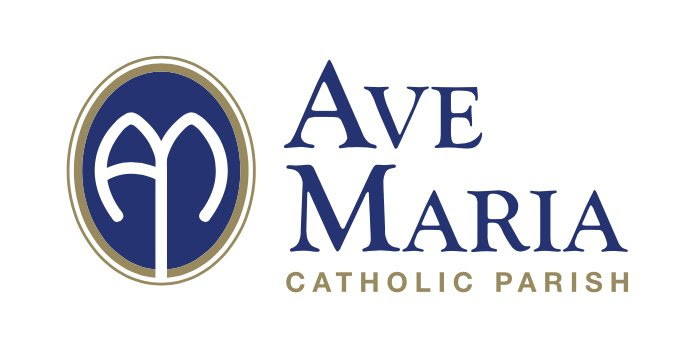 Adoration
Adoration will be returning Monday, November 2nd!  More information will be shared next week.
Adult Class on Saint Paul
Father Erin will be offering a class for adults on Sundays from 3:15 PM – 4:15 PM in the church beginning on October 25th (during children's RE). Classes will be held on the Sundays when RE is held. The class will be on the life and letters of Saint Paul, with a specific goal of grasping the overarching content of each letter and why they are important to us today. No pre-registration or minimum attendance is required, however, you will need to sign in when you arrive.  If you plan on attending Mass afterward, don't forget to sign up for Mass! Questions can be sent to Father Erin at 
fr.erin@avemariacatholicparish.org
. For those who are not able to attend the in-person classes, classes will be recorded and posted on the parish youtube account. Hope to see you there!
Advent By Candlelight
Ave Maria Women of Mary invites the women of the parish to Advent by Candlelight on Friday, November 20th. The program will be virtual with the opportunity to host a table in your home and connect across our parish through Zoom. We will enjoy fellowship, scripture, reflection, and music, with guest speaker, Christina Ortiz, a Catholic convert from the LDS (Mormon) church and Ignatian Service Director and Theology Teacher at Regis Jesuit High School. The theme for the evening will be "Preparing for Emmanuel".  Christina's talk will focus on the radical message of Emmanuel "God with us".
The evening will begin at 6:30 PM with connection, conversation, and refreshments until 7:00 PM.  The program will run from 7:00-8:30 PM.  Please click the link below for more information and to sign-up.
Mass
Everyone is wearing masks walking into the church. We also ask that you keep your mask on while in the church for your safety and the safety of others.  Thank you!
Please continue to sign up for all Masses, weekday and weekend, on our website 
www.avemariacatholicparish.org
.  This will ensure your spot for Mass and speed up the check-in process.  We do have limited space at our Masses.  When you sign up, you only need to sign up for 1 spot per family.   Also, if your plans change, please cancel your reservation to allow others to use the spot.  Thanks for your help!
Bethlehem Handicrafts
Bethlehem Handicrafts will be at the Masses the weekend of October 17th and 18th.
Please Vote
"As far as possible citizens should take an active part in the public life." (CCC 1915) We encourage all parishioners to vote.  For information on the election please click on the button below.
Proposition 115
Proposition 115 is on the November 2020 Ballot in Colorado. If passed, it would prohibit doctors from performing abortions after 22 weeks gestation, except in cases to save the life of the mother. While abortion is always wrong, voting Yes on Prop 115 would end the savage practice of late pregnancy abortions. For more information please go to Respect Life Denver's website linked below.
Miracles of the Rosary
The miracles associated with the Rosary are endless. There has been no point in history where Mary's powerful intercessions were left unaided. To condense the list to a couple miracles is confining. However, we hope in sharing a couple stories, it will elicit a curiosity in you to seek out more examples on your own. You may even have your own examples of miracles that you have experienced through reciting the Rosary and the intercession of Our Lady.
Fatima
This last week on October 13th, 2020, we celebrate the 103rd anniversary of Mary's final apparition to the 3 little children of Fatima, Portugal. It is recorded on this day there was a miracle witnessed by 70,000 people where the sun gyrated and danced across the sky. During these apparitions, Mary instructed the children to teach us the Fatima Prayer that is included in the Rosary today. Our Lady stressed the importance of reciting the Rosary for peace in the world and reparations for the sins of all.
World War II
When the United States dropped the atomic bomb on Hiroshima during WWII, there was a Jesuit house just 8 blocks from where the bomb detonated. The house was largely unaffected by the bomb. It should have been completely decimated since everything else around it was completely destroyed. The Jesuits who were in the house survived with no injuries or effects of the radiation. They believed they were left untouched because of their daily recitation of the Rosary as Mary had instructed at Fatima. A similar miracle took place in Nagasaki where St. Maximilian Kolbe bought a piece of property for a Franciscan mission site. The Franciscans living in the mission were also spared no injuries or effects of the radiation and they too say it was their devotion to praying the Rosary daily as Our Lady instructed at Fatima.
"The Rosary is the most excellent form of prayer and the most efficacious means of attaining eternal life. It is the remedy for all our evils, the root of all our blessings, There is no more excellent way of praying." Pope Leo XIII
2,134 total views, 19 views today