Parish Update
Weekend of November 29th, 2020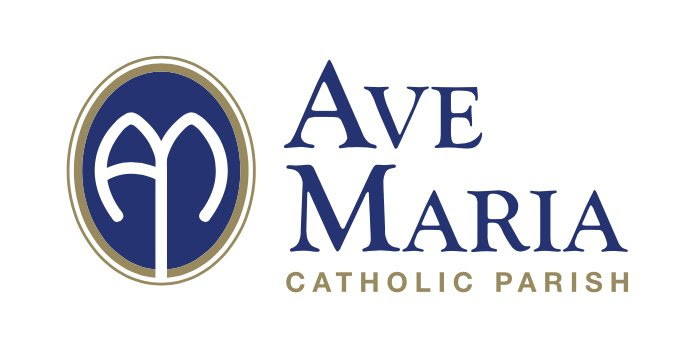 Mass
Due to size limitations, it is more important than ever to make a reservation for Mass and cancel reservations that you will not be able to make.  Thank you!
Mass is live streamed every day at 9:00 am.
CONFESSION
Additional Confession times will be added on December 4th, 5th & 6th. Confessions will be heard after Masses for 30 minutes only to give enough time for the upcoming Mass.
Friday, December 4th after 9 AM Mass
Saturday, December 5th after 9 AM and 4 PM Masses.
Sunday, December 6th after 7 AM, 9 AM, and 11 AM Masses
Father Michael Fulton
Father Michael grew up in Parker, CO. He and his family were parishioners of Ave Maria Catholic Church.   Fr. Don Brownstein gave him 1st communion and went to the house when he was young and encouraged him with his call to the priesthood. He was ordained June 13, 2020, at The Josephinem in Columbus, Ohio.
Father Michael will be saying Mass at Ave Maria on Monday, November 30 at 9 AM.
Please pray for more vocations:
Father, we're your people, the work of your hands.
So precious are we in your sight that you sent your Son, Jesus.
Jesus calls us to heal the broken-hearted,
to dry the tears of those who mourn, to give hope to those who despair,
and to rejoice in your steadfast love.
We, the baptized, realize our call to serve.
Help us to know how.
Call forth from among us priests, sisters, brothers and lay ministers.
With our hearts, you continue to love your people.
We ask this through our Lord Jesus Christ, your Son,
who lives and reigns with you and the Holy Spirit,
one God forever and ever. 
Bishop Barron Advent Reflections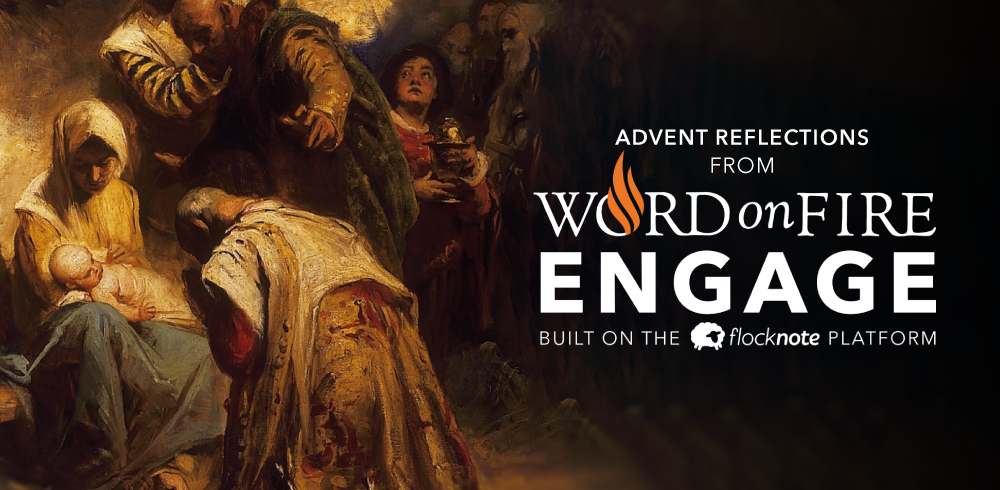 To receive weekly reflections from Bishop Barron this Advent, please click on the button below and join the Advent Reflections group.
First Saturday Devotions
Please join us on the first Saturday of every month (starting December 5th) to renew our dedication to our Lord through the intercession of Mary. We will begin with Mass at 9:00 am followed by adoration, confessions, and a Rosary at 9:30 am. Adoration will conclude at 10:30 am.
The First Saturday devotions were encouraged by our Lady when she appeared to Sr. Lucia, one of the visionaries at Fatima.
Advent Penance Services
CCC 1457 "According to the Church's command, "after having attained the age of discretion, each of the faithful is bound by and obligation faithfully to confess serious sins at least once a year.""
Saint Mark (Highlands Ranch)  Thursday, December 10th, 6:30 pm
Ave Maria (Parker) Tuesday, December 15th, 6:30 pm
Our Lady of Visitation (Kiowa) Thursday, December 17th, 6:30 pm
Saint Francis of Assisi (Castle Rock) Tuesday, December 22nd, 6:30 pm
Ushers
We need ushers to check people in for weekend Masses.  If you are able to help with this important ministry, please sign up below by joining the group.
Missal Sale
Missals for the 2021 Liturgical Year will be available for purchase before and after Masses this weekend.
The cost for Missals ( Large Print/Small Print) is $6.00 each, CASH or CHECK only.
Poinsettia Sale
The Ladies Auxiliary of the Knights of Columbus is sponsoring the sale of Poinsettias of Remembrance to be placed around the altar during the Christmas season. Your support in decorating our church is greatly appreciated. A card with your special intentions (deceased loved ones, prayers, thanksgiving, etc.) will be in an intention binder and placed near the altar with the poinsettias. A Mass on Christmas Eve will be offered for your intentions.
Please fill out the form below and place it in an envelope with your payment (cash or check) 1) in the box on poinsettia table in entrance area of the church, or 2) drop it off at parish office. You can also mail it to: Ave Maria Catholic Parish, c/o poinsettia sales, 9056 East Parker Rd., Parker, CO 80138.
The cost of each plant will be $15.00. Checks can be made payable to: Ave Maria Catholic Church.
Orders must be received by December 15, 2020. Poinsettias will NOT be available to take home after the Christmas season this year.
Net proceeds will be donated to Little Sisters of the Poor.
Questions contact: Janie Bertagnolli at 720-530-6789 or 
janiebertagnolli@mac.com
.
Adopt a Family
The Samaritans of Ave Maria are once again sponsoring the Adopt-A-Family program.  To get a family to sponsor, please call Mary Anne Watson at  303-549-8399.  We will not be at Masses this year.  You must call before December 5th to receive a family.  Drop off to the Parker Task Force is December 11th.  Gifts should not be left at the church.
Hands of Hope Turkey Run
The Hands of Hope will be collecting cash and checks before and after each Mass again this weekend for the Pine Ridge Reservation in South Dakota.  Their need at this time is huge.  Please consider helping.
Giving Tuesday
We're excited to announce that we are participating in #iGiveCatholic on #GivingTuesday, our nation's first-ever Catholic day of giving! This year, Giving Tuesday, will be December 1st from 12:00 am to 11:59 pm. We are hosting an advanced giving day phase for donations beginning at 12:00 am on Monday, November 16th, running through November 30th at 11:59 pm. Please prayerfully consider our parish and help us continue our mission. Visit Ave Maria Catholic Parish profile.
YEAR-END GIVING
Our Church continues to move forward with its important work. In the midst of all that is going on, many of our friends and supporters are looking forward to the future when they can enjoy community with friends and resume their regular activities.
In response to the current situation, Congress recently enacted several tax law changes. This link offers resources to help you with your tax planning and offer ideas for you to consider if you are thinking about making a gift in support of our mission during this time. Please consult your personal tax advisor and family on the decisions best for you.
FREE Estate Planning Resources
Have you planned for your future? As Catholics, we are called to be stewards for the people and things that God has blessed us with so that we can spread the good news of the Gospel for generations to come. In that spirit, the Diocese of Colorado Springs has partnered with FreeWill to provide three free tools to our faith community so that you can best support your future.
The first is a tool to write your legal will, at no personal cost. Writing your wishes down now is so important and a true gift to your family. You can complete this important task in the comforts of your own home by becoming a good steward for your future, taking care of your loved ones by visiting 
FreeWill.com/DioCS
.
The other two tools help you to create real-time, tax-wise gifts to support our parish— and your financial savings. Go to 
FreeWill.com/QCD/DioCS
 to learn more about how to create a gift from your IRA, or 
FreeWill.com/Stocks/DioCS
 to learn more about donating appreciated stocks.
2,338 total views, 2 views today