Parish Update
Weekend of November 1st, 2020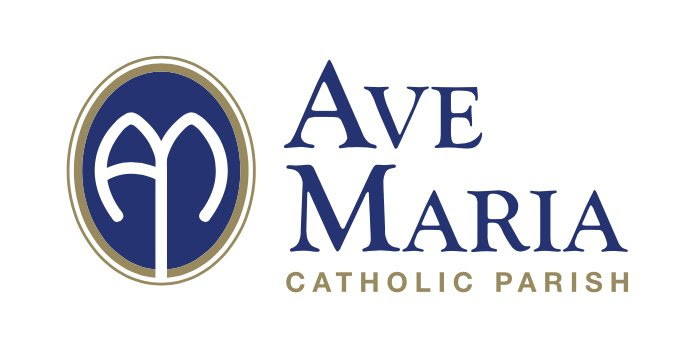 Adopt a Family
The Samaritans of Ave Maria are once again sponsoring the Adopt-A-Family program.  We are seeking sponsors to adopt a family or individual in need for the holidays.  Due to Covid, there will be some changes to the program this year. We will not be at Masses. To get a family to sponsor, please call Mary Anne Watson at 303 549-8399 before December 5 to request a family.
Drop off to the Parker Task Force is December 11th.  Gifts should not be left at the church. This year we suggest gift cards of your choice for family members over 10 years of age.  We would like children 10 and under to receive wrapped gifts.
We will also accept gift card donations from those who do not want to adopt a family. Contact Mary Anne to donate your gift cards.
Thank you in advance!
The Samaritans
Adoration
Adoration begins this week on Monday, November 2nd, and Thursday, November 5th, from 9:30 am to 7:30 pm in the church. We do need to have people sign up to cover all the hours of the exposition, although walk-ins are welcome.  You are kindly asked to please adhere to the following guidelines (note, the first one is new).
1. Please wipe down your pew after you have finished adoring. Cleaning products will be placed in the church.
2. Follow all social distancing guidelines.
3. Wear a mask at all times per the governor's mandate.
4. Sign up for a time below.
5. Entrance to church will be the key card door (the old adoration entrance). There will be signs on the door.
6. Be respectful of others who are in prayer.
7. Please do not go up to the altar to touch the Eucharist.
Stephen Ministry
Stephen Ministry is a new ministry at Ave Maria Catholic Church providing one-to-one confidential Christian care.
Stephen Ministers provide emotional and spiritual care to individuals in our community experiencing challenges and difficulties in their lives. We will use our skills to listen with a compassionate ear; and stand by them through their journey, with confidentiality and care.
Stephen Ministry is a Christ directed ministry, caring for people through people.
If you would like to speak to a Stephen Minister, please call John Colgan at            303 349- 2224
Ministry Restart
If your ministry is interested in resuming in-person meetings, please contact Joan at 720 842-4108 to work on scheduling.
Memorial Mass
All are invited to our parish's annual Memorial Mass on Monday, November 2, 2020, at 6:30 PM.  You will need to sign up for this Mass on our website like you do other Masses
In Remembrance of those members of Ave Maria Parish who God called forth from this life unto Himself
November 2019 to October 2020
Nicholas Chase Sheldon
Kim-Anh Nguyen
Alan Gilbert Mark
John Finamore
Leslie Anne Shiely
Jennifer Lee Sefcovic
Joseph David Fowler
Kyle Russell King
Salvatore (Sam) Joseph Evola
Ramon S. Pizarro
Brent Matthew Huppert
Timothy Patrick McCarthy
William "Bill" F. Wahle
Marzena Stefania Dojlidko
Edgar Gary Eloriaga
Diane Lee O'Brien
Glen O'Brien
Thomas Gerard Murphy
Lynne Marie Smith
Jack Whiting McGuire, Jr.
Caroline Momo Torres
Robert Leroy Montequin
Sandra Maria Busha
Aileen Patricia Linehan
Carolyn Stroessner
Frank Royal Coleman
Henry (Hank) John Coll
Thomas "Tommy" Alan Maude
Warren Watson
Le Scalese
Richard Francis Allen
Karen Herrera
Sandra Benavidez
Raymond William Shem, Jr.
Thomas Martin Severino, Sr.
Anita Cheser
Election
As we approach November 3rd, let us pray for our country and especially the passage of Proposition 115.
With this in mind let us turn to Our Lady of the Visitation who visited a pregnant St. Elizabeth at 24 weeks with St. John the Baptist.  Even at the greeting of Our Mother, the in utero John leapt for Joy!  May our Mother make Haste to our aid so that more unborn children may leap for joy over our state protecting their fundamental rights. Our Mother did call for a true ministry of care to all pregnant women.  (See the Novena attached ).  We pray this ancient prayer for her help:  "Show us you are our Mother!"
191 total views, 44 views today